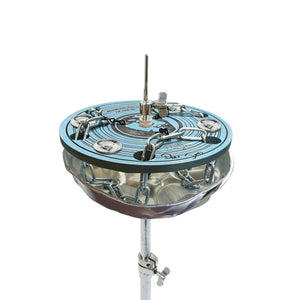 SOLD OUT!
We are SO excited to announce our deluxe signature series Junk Hat mini with DARU JONES!
ONLY 5 AVAILABLE!
These Mini's (10.5" wide) feature a fully engraved top with Daru's 'Rusic Records' logo, a glossy blue finish to match his upcoming tour colors, steel chain, 4 sets of removable steel jingles, AND... signed and built by Daru himself! 
We are only making 5 of these, so DON'T MISS OUT!